Carlos Caminos is a Venezuelan-American musician, composer and performer with over 25 years of experience performing as a Guitarist. A long career has taken him on a journey of very diverse projects and collaborations.
His project, Caminos Music is the result of years developing a passion for learning: Flamenco (Bulerías, Soleá por Bulería, Alegrías, Fandangos de Huelva, among others), Latin Music (Salsa, Bolero, Son, Tangos, Cumbia, and more), Venezuelan Music (Joropo, Vals, Merengue) and Latin Jazz.
Carlos Caminos has co-founded several projects: Raíz de Agua, a Live Music and Theatrical Dance group with choreographer Juliana Mendonca and music producer Jorge Espinoza; Latifonía, a project of Latin American and European Music for Band and Symphonic Orchestra; A Tono Acústico, contemporary Venezuelan Music; New Caminos Duo, Piano – Guitar recitals with Classical Pianist Sebastian New; Trio Caminos, Flamenco and Latin American Music acoustic music project.
He has collaborated a wide variety of groups: Tangueros Del Oeste, Dir. Sascha Jacobsen; Musical Art Quintet, Dir. Sascha Jacobsen; David Byrd and Byrds of a Feather, Reggae-Jazz; Mirada Interna, Afro-Venezuelan Rock group; Café Pa' Tres, music covers from different parts of the world.
Carlos Caminos has also worked as a composer and/or producer for short films and tv programs: Bakiro, Directed by Miguel New; Soja, Directed by Gabriel LaCruz; Niños en la Cumbre "Overtura Bolivar", produced by Explorart Films; Laboratorio Musical, Directed by Carlos Monagas.
He has lived in different countries, attaining musical experience from diverse sources. Growing up and performing in South America made Latin Music part of his musical heritage. Studying in Spain with local Flamenco Guitar teachers allowed him to dive further into this unique Guitar Culture. Living in the U.S.A. has set the stage for an interaction with great artists  working for very diverse projects that include Physical Theater, Contemporary Dance, art shows, Tango music, Reggae, Flamenco, Electronic music, and more.
Carlos Caminos has created the Caminos Music project to include three aspect of his experience: Live Music. Composition. Teaching.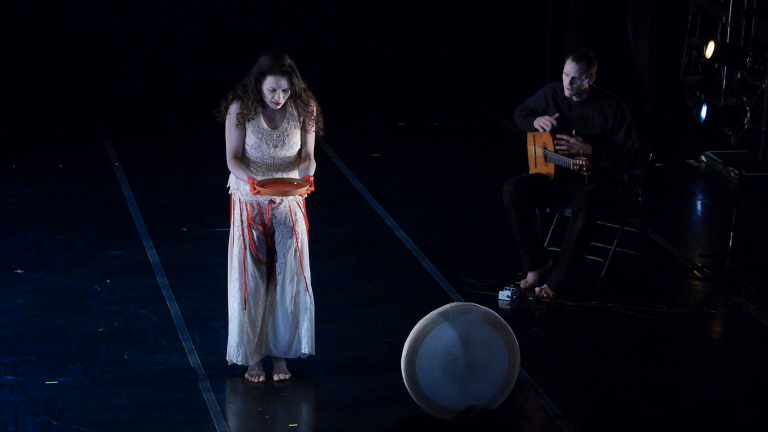 Professional Composing and Orchestrating for Film and TV (Berklee College of Music): Music Composition for Film and TV (2019), Orchestration: Writing Techniques for Full Orchestra (2018), Film Scoring  (2018), Producing Music with Logic Pro (2016).
Simple Truths of Music Education: An Orff Workshop with Doug Goodkin (2017)
Flamenco Guitar teachers – Ruben Diaz (Online), Carlos Zárate (Granada, Spain, 2002) and Emilio Maya (Granada, Spain, 2001)
Flamenco Guitar Course – In Carmen de Las Cuevas School (Granada, Spain, 2001)
Jazz and Blues Harmony with Johan Espinoza founder of Bajo Sospecha Group (1992 – 2000)
Improvisation with Carlos Enrique Segovia (1996-2000)
B.A. in Classical Literature: with a strong academic background of studies in Linguistics and discourse analysis University of the Andes, Venezuela (2011)